Mariam Subash


Flightrule is very organized and knows exactly how the process for Visa and conversion is. With their help, my visa work was done smoothly. They have also provided me a lot of study material for the dgca exams.
Nzicpa provides quality training. The instructor are very knowledgeable and helpful. They understand the different struggles each student goes through during the course and caters to it.
16th April 2021
NZ CPL RECEIVED
Mitika Agrawal
Flightule aviation is one of the best ground training classes for aviation, they not only train students for DGCA examinations, but they also train students for becoming good and successful pilots. For flying NZICPA is one of the best schools in NZ, the institute provides students to study in a very nice environment under the guidance of highly qualified instructors. Also, the Flight training standards at NZICPA is very high. I enjoyed my training at NZICPA and flightrule aviation a lot and will highly recommend both the institutes.
01/11/2020
NZ CPL RECEIVED
Harshit R Panjwani


NZICPA is a great school. Very high standards of flying. I had a lot of fun training in NZ, very scenic but also very challenging, full of gusts and crosswinds. Flightrule taught me the DGCA part and I cleared all 3 exams required before leaving for NZ. Good level of training by the ground instructors there.
222:18 (Incl DA42)
HOURS FLOWN
21st May , 2021
NZ CPL RECEIVED
Santosh Sivan Kannan


Flight Rule Aviation and NZICPA is the most professional Flight Training Organisations I ever came across, they're very professional and got a great set of instructors in terms of flying and ground training. Apart from training they also ensure that the pastoral care in New Zealand is well taken care. It's the best Flight Training Organisation to get your Flying Career Started, would recommend Flight Rule Aviation / NZICPA to anyone who wants to get quality / professional Flight Training done!
222H 20M ( 222:20 HRS )
HOURS FLOWN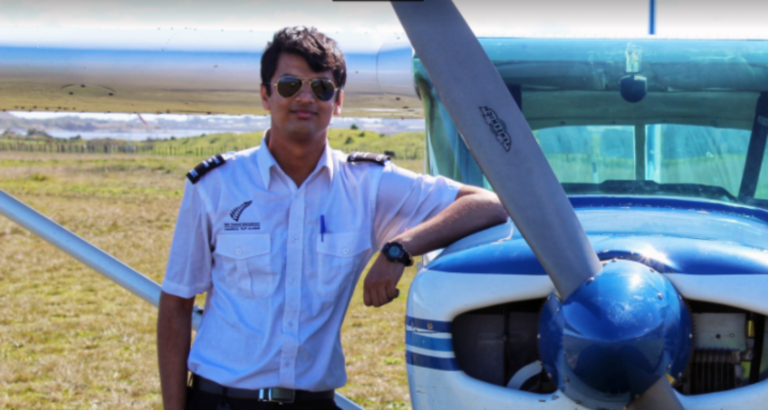 AJINKYA PATHANIA
Hired By Air Asia
When I was researching about flight training, I was introduced to Flightrule Aviation and Captain Rahul Monga. On learning about New Zealand International Commercial Pilot Academy (NZICPA), I felt that this academy is the right choice for me. For flight training, the various factors one has to look out for is the quality of training, the aircraft fleet, the potential of the instructors and a training lifestyle worth experiencing. And this academy checked out on all of my requirements. My experience with Flightrule Aviation and NZICPA was a memorable one. All of my training was taken care of in a responsible and a well paced fashion. This resulted in me getting my entire training and licence conversion done efficiently which allowed me to apply and get hired by one of the emerging airlines in India.
ajinkyapathania@gmail.com
PRABHDEEP RIKHI
Following a dream was not as easy as I thought it would be. It all started at the age of three when I saw a naval aviators uniform for the first time; my neighbour and my mentor. Following the light, I always aimed for Indian Air Force but couldn't go through the high standards. I started doing a degree in architecture still with the dream of flying. It was the final year of my five year degree and my thesis when I was rock solid that I wanted to fly ,completed my degree This is when I came across flightrule from a recommendation of a close friend, Capt. Dixit and hence NZICPA. The flying experience I have had was challenging with many hurdles to cross. I must say, the high quality of flying, the tough experience have made me the pilot I am today. All thanks to my highly trained instructors, NZICPA, and Flightrule. Being a pilot is not just a job, it's a way of leading life, mentally, physically and emotionally. I wish all the best, and I'm thankful for everything.
Clear skies and happy landings!
prabhdeeprikhi07@gmail.com
THOMAS ALEX
The journey I embarked upon was a remarkable journey that taught me discipline, time management, and multitasking. The course was a memorable experience which was more like an adventure rather than just studies. The constant responsibilities that you shoulder shapes both your character and personality in a positive manner.
YUDHVIR RATHI
I was a 17 year old kid straight out of school with a dream of being an airline pilot. Dreaming big was the first step and the next is the effort and the hard work, unsure whether I can actually do it or not I joined Flightrule to learn more about aviation. With the help of the extremely knowledgeable instructors I knew that I can go fourth with this and actually live my dream with open eyes one day. Flightrule has helped in every way possible right from the beginning, from teaching me the basics of aviation to helping me join an amazing flying school, NZICPA. My flying training with NZICPA has been absolutely amazing. They set the bar really high in matters of safety, learning and discipline and that has played an essential role in training me to be a professional pilot one day. I have a lot to look forward to and having Flightrule help with the process is a blessing in disguise. Clear skies and happy landings!
SAKAAR MEHRA
My main focus has always been to strive for perfection. Even if it takes a couple of extra lessons or months to do so, focus on what will make you better than the rest. The journey was fun but as they say "It's not all sunshine and rainbows". Never missed an opportunity to improve myself, be it in flying or outside the campus. Always tried teaching ground subjects to fellow students, which helped me in my revision too. I've always been interested in flying new machines, gaining experience and thus, got around 5 type ratings of general aviation aircrafts namely: C-152, C-172, C-182T, Da-20 and Da-42. I've learned a lot from these training years and I can confidently say that I'm really proud of whatever I have become as a pilot and as a human being!
11/13/2019
NZ CPL RECEIVED
ABHISHEK ANAND
Learning how to fly is just not a regular course but a way of living. I graduated with computer science engineering and like every aspiring aviator I had similar doubts regarding aviation but then I came across Flightrule aviation services located in New Delhi which helped me in clearing all the doubts and gave me the confidence to go ahead and chase my dreams. I visited New Zealand and started my training last year and now I hold New Zealand Commercial Pilot License. I must state that the quality of training I received at New Zealand International Commercial Pilot Academy was truly worth it. Challenging weather and terrain gave me the confidence to fly which I'll be using for my future flying career. At last thanks to all the people who were there with me during my journey and all the best to all the future aviators.
08/22/2020
NZ CPL RECEIVED
abhishek.anand.1113@gmail.com